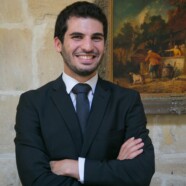 Dr Douglas Aquilina pursued his studies at the University of Malta, graduating as Bachelor of Laws in 2011 and obtaining a Diploma Notary Public in 2012. He completed his Doctor of Laws in 2014 with a thesis entitled 'The Duration of Proceedings before the First Hall and Appeals Therefrom: Can Anything be Done?' Dr Aquilina was subsequently admitted to the Bar as advocate in 2015.
Dr Aquilina has been working at Saga Juris Advocates since 2013 and is currently reading for an Executive Masters of Laws on Public Procurement Law and Policy at the University of Nottingham
Dr Aquilina is fluent in English, Maltese and Italian, and has a basic understanding of German.
Email: douglasaquilina@sagajuris.com
Mobile Number: +356 79550556