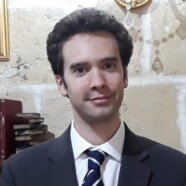 Dr. Edward Mario Camilleri graduated as a Doctor of Laws from the University of Malta in 2014 with a thesis entitled 'The Offshore Protocol to the Barcelona Convention – The Regulation and Challenges to its Implementation' after having successfully graduated as a Bachelor of Laws in 2011 and obtaining a Diploma Notary Public in 2012.
Dr. Camilleri subsequently graduated with Distinction from the International Maritime Law Institute with a Masters in International Maritime Law in 2015 with a dissertation entitled 'Salient Aspects on the Incorporation of Charterparty Terms into the Bill of Lading' and a legislative drafting project concerning the regulation of offshore activities concerning the exploration and exploitation of hydrocarbons on the Continental Shelf. Dr. Camilleri also graduated with Merit from Queen Mary University of London with a Masters in Energy and Natural Resources Law in 2016 with a dissertation entitled 'Energy Efficient Shipping – Progress towards Decarbonisation'.
Dr. Camilleri was admitted to the Bar in 2015 and has been a practising lawyer at SAGA Juris Advocates since 2016. His practice areas include civil and commercial law, maritime law and immigration law, as well as energy law.
Dr. Camilleri is fluent in Maltese, English, Italian and French.