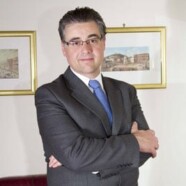 Dr Mark Attard Montalto graduated with a Doctor Laws degree from the University of Malta in 2001. He was admitted to the bar in 2002. His doctoral thesis was titled 'The Liability of the Auditor vis a vis Shareholders and Third parties'. In 2003 and 2004, Dr Attard Montalto carried out lectures on domestic and international arbitral proceedings with The Arbitration Centre Valletta Malta. In 2009, Dr Mark Attard Montalto pursued a Masters' degree from the University of Malta in European Law . His thesis for such Masters was titled ' The Market of Electricity – EU Competition Policy and its Implications on Malta's Electricity sector'. Dr Attard Montalto also attended various international conferences on Oil and Gas Law, and was also a leading speaker at a local conference on Oil and Gas Law. He also delivered a lecture at The University of Aberdeen regarding EU directives and State Aid regulations in 2010.
Dr Mark Attard Montalto is a lawyer who pleads before the Civil Courts on behalf of his respective clients and provides legal counseling and advice. His main areas of work include civil and commercial litigation, property law, human rights law, arbitrations and his particular specialization is energy and environmental litigation.
Dr Mark Attard Montalto speaks fluent Maltese, English and Italian. He has an understanding of French.
Dr Mark Attard Montalto is married to Giulia Attard Montalto nee' Gera de Petri Testaferrata Bonici.
Contact Details:
Email: markattardmontalto@sagajuris.com
Mobile Number: +356 99823027